Romantic, personal and ecofriendly
EcoBride offers wedding consultations, wedding planning, advice on suppliers, and answers to all your questions about the wedding. We also arrange ecofriendly hen-parties and inspiring bridal gatherings.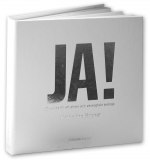 The Swedish wedding planning book JA! Er guide till ett etiskt och ekologiskt bröllop by EcoBride's founder Katharina Brunat is a great source of inspiration for all Scandinavian wedding couples to be. The book offers practical advice on how to plan your wedding with regards to the environment and our world, all the way from hen- and stag-parties and rings, clothes, wedding ceremony and flowers to transportation and the honeymoon.
Please contact us for more information.